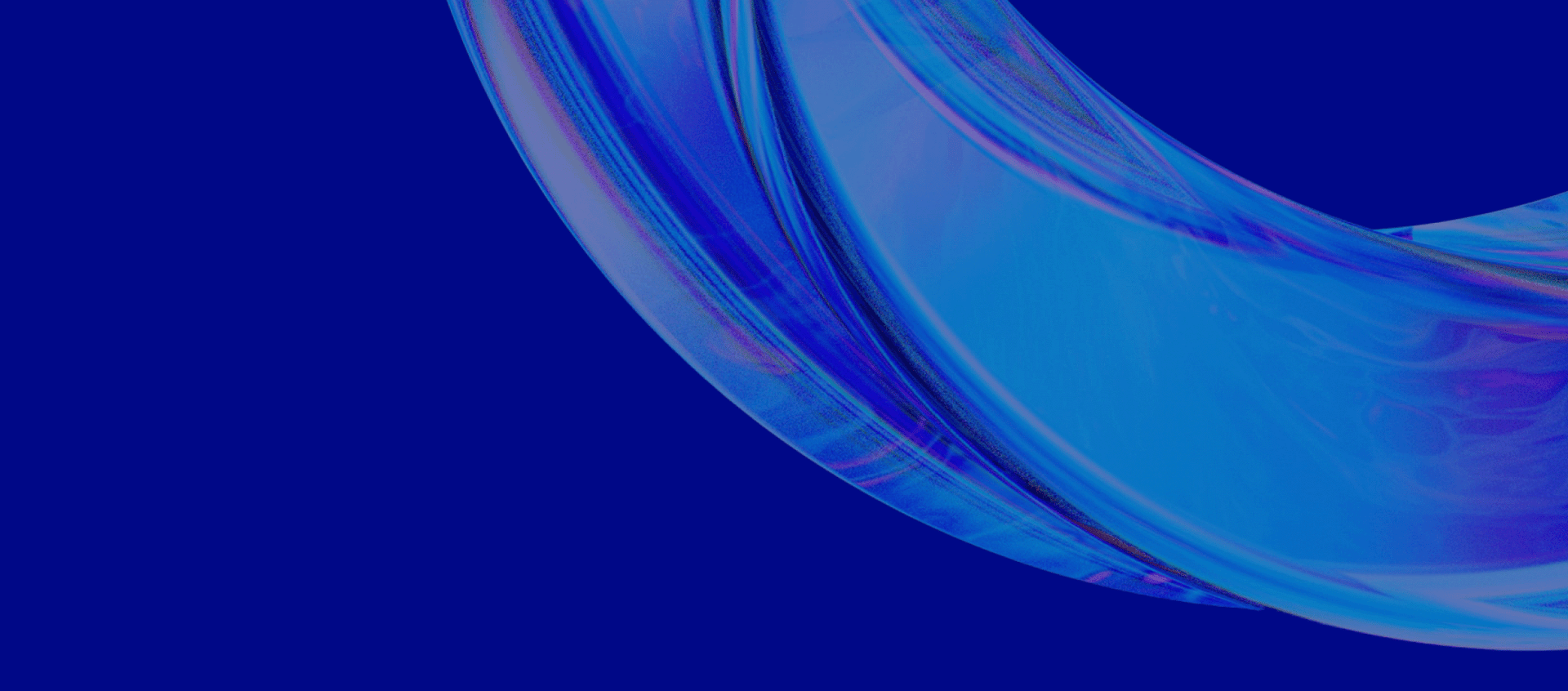 Our mission at IRSCT is to empower and unite cloud technology professionals worldwide, fostering innovation, collaboration, and excellence in every facet of the industry.
IRSCT is a collective of adept professionals, seasoned experts, and pioneering scientists who actively collaborate with an expanding network of researchers both within India and on the global stage.
IRSCT stands as a beacon of research excellence in the realm of cloud technology. Our primary aim is to propel the field forward, tapping into the vast reservoirs of potential it holds. We cover a broad spectrum of research areas in cloud technology, diving deep into aspects like cloud security, data analytics, infrastructure management, and more.
Our team is an amalgamation of specialists who bring their profound knowledge, unique perspectives, and rich experience to every project we undertake. We remain at the forefront of technological innovation, developing solutions that not only cater to today's needs but also set the benchmark for tomorrow.
IRSCT is powered by cutting-edge tools and technologies that facilitate advanced research. The fruits of our endeavors find their way into esteemed international journals and conferences, further solidifying our reputation in the domain.
Believing strongly in the synergy of collaboration, we frequently join forces with fellow researchers, academicians, and industry mavens. Together, we steer the wheel of innovation, addressing and unraveling the multifaceted challenges that the modern world presents.
Maintaining an unwavering commitment to quality, ethics, and progress, IRSCT invites all to be a part of our relentless journey towards a brighter, cloud-centric future.
Lets Know More
IRSCT is a consortium of skilled professionals and seasoned experts dedicated to propelling the frontier of cloud technology. Collaborating with an ever-expanding network of researchers from India and globally, we span a vast expanse of research areas in cloud tech. Leveraging our expertise, we aim to enhance knowledge and innovation in this domain. Our endeavors include, but are not limited to, in-depth data analytics, infrastructure auditing, and breakthrough research, with our insights regularly published in renowned academic journals. Driven by the pursuit of excellence, we also strive to craft new technological solutions that significantly enhance user experiences and life quality. IRSCT remains a cornerstone in the cloud tech community, making pivotal strides in addressing the intricate challenges of the digital age. We welcome affiliations from regions including the United States, Canada, Germany, Ireland, the United Kingdom, Australia, India, Singapore, and beyond.
At IRSCT, our principal objective is to offer our associates unparalleled research services, marked by unwavering integrity, consummate professionalism, and an undying quest for excellence. We firmly believe in the transformative power of research as a catalyst for progress and groundbreaking innovations. Our commitment is centered around aiding our partners in realizing their research ambitions.
Our guiding principles underscore our devotion to exceptional service and unparalleled outcomes:
Excellence: At the heart of IRSCT lies a relentless pursuit of perfection, evident in our research caliber and the exemplary service we provide.
Collaboration: Recognizing the pivotal role of synergy in research, we align closely with our associates, ensuring their aspirations are seamlessly translated into reality.
Integrity: Every endeavor at IRSCT is undertaken with utmost integrity and transparency, laying a foundation of trust in all our engagements.
Innovation: Progress is born of innovation. We continually challenge the status quo, exploring novel and efficient avenues to elevate our research offerings.
Professionalism: Our interactions, be it with clients, collaborators, or peers, are characterized by the highest levels of professionalism and respect.
We wear our mission and core values as badges of honor, attributing them as central to our legacy of delivering unparalleled cloud research services. Reach out to IRSCT today and discover how we can be instrumental in the fruition of your research objectives.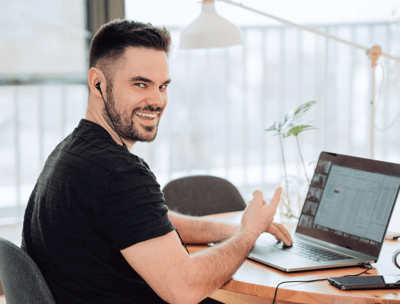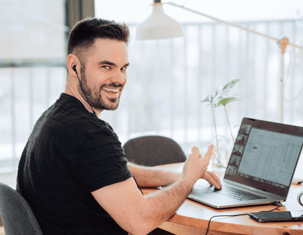 And many more specialists..
Our Experience and
Expertise
At IRSCT, our strength lies in our dynamic team of professionals, encompassing an expansive spectrum of experience and specialization. Our associates hail from multifarious industries and have been integral to pioneering research in myriad domains. Here are some of the disciplines we proudly boast proficiency in:
Mathematics

Computer Sciences

Economics

Finance

Education

Cloud Computing

Security
Our track record celebrates collaborations with entities spanning various sectors, such as healthcare, finance, technology, and academia. We've been privileged to provide guidance at every conceivable stage of a research endeavor, be it the nascent conceptualization or the intricate processes of data interpretation and report formulation.
With our foundational expertise in research methodologies, incisive statistical evaluations, and compelling data visualization, we deliver nothing short of precise and enlightening research outcomes. Ensuring we remain on the cusp of the latest research paradigms, we pledge to furnish our partners with the avant-garde in research services.
Engage with IRSCT today, and let's explore how our vast expertise can be the linchpin for the success of your research aspirations.
One membership. Many Benefits.
Expert Networking
Collaboration Opportunities
Peer Review
Judging Events
Reduced costs for Publishing Articles
Awards And Recognition
At IRSCT, our achievements and innovations have not gone unnoticed. The accolades we've garnered are testament to our dedication and prowess. Among the honors we've received are:
Best Paper Award at the International Conference on Materials Science and Engineering



Noted commendation for our work in the domain of social sciences at the Global Conference on Social Sciences and Humanities



Featured in renowned publications for our pivotal role as a leading research consultancy in the healthcare sector



Secured the coveted Research and Innovation Award by the Scientific Council of India for our indomitable spirit of discovery
These badges of honor further invigorate our commitment to excellence, propelling us to offer our clientele unparalleled research services. With a reputation etched in excellence, we are determined to continually blaze trails in our areas of expertise.
Reach out to IRSCT today, to delve deeper into our award-winning research repertoire and discover how we can spearhead your research endeavors.
Services
At IRSCT, we provide a myriad of research services, tailored to cater to the multifaceted requirements of our esteemed clientele. Our offerings include:
Collaborative Research: Venturing into collaborative research domains, we bridge the gap between academia and industry. Our formidable consortium of global scientists and technocrats is the driving force behind our innovative endeavors.



Research Consultancy: For those who seek an expert touch to their research ventures, we proffer consultancy par excellence. Right from the genesis of an idea to the culmination in a comprehensive report, we're there every step of the way.



Project Assistance: Empowering the next generation of scholars, we provide pivotal support for PG and UG research projects. Our proficient team lends expertise in project formulation, data assimilation, analysis, and elucidation.



Publication Support: Helping scholars share their discoveries with the world, we provide an essential backbone for publishing endeavors. Our services span from manuscript drafting to meticulous editing, ensuring publications that resonate with global standards.



Networking Platform: Pioneering a space where scholars can converge, our platform is a nexus for collaboration and knowledge dissemination. It's an arena where ideas flourish, challenges are surmounted, and professional networks burgeon.
Contact IRSCT to explore our expansive research suite and chart the course for your research aspirations.
Receive a Letter of Appreciation from IRSCT
Upon publication with the International Research Scholars for Cloud Technology, we take the initiative to send a letter of appreciation to the Dean or CEO of the academic institution or company you're affiliated with. This letter, undersigned by our Editor-in-Chief or lead author, serves to acknowledge and commend your valuable contributions to the field.
Elite Networking Opportunity
Connect with Top-Tier Research Professionals
As an IRSCT Fellow Member, you are granted privileged access to an exclusive circle of premier researchers and scientists. Our platform facilitates direct communication, enabling Fellows to initiate or receive interactions seamlessly. We encourage an open channel, fostering a collaborative spirit among our esteemed members.
Future Opportunities at IRSCT
Avail Special Discounts on Upcoming Publications
As a distinguished Fellow of IRSCT, you're entitled to up to 60% off on your forthcoming publications with us. Additionally, our esteemed members can benefit from exclusive discounts on publications with our partner organizations, thanks to our collaborative recommendation initiatives.
Conferences & Events
Organize Seminars/Conferences
Fellows of the IRSCT are granted the privilege to organize symposiums, seminars, and conferences on behalf of IRSCT. They may also represent IRSCT by participating in events organized by other institutions. In both scenarios, coordination with us and obtaining our consent is mandatory. This commitment fosters collaboration, knowledge sharing, and innovation within the field of cloud technology. Additionally, IRSCT Fellows receive alerts for free research conferences and other relevant events, ensuring that they are constantly engaged with the latest developments and opportunities in the industry.
Certificate Provision
Acquire a Physical Certificate from IRSCT
Fellows of IRSCT are awarded a tangible certificate, authenticated with the signature of our Chief Researcher. This certificate can be utilized for academic and professional validations. Additionally, we also offer a personalized recommendation letter addressed to the dean of the fellow's affiliated institution.
Designation
Receive the Esteemed Membership Title
Fellows of IRSCT are privileged to bear the distinguished title associated with our membership. The Eminent Fellow IRSCT is an esteemed designation that can be affixed to an individual's name,
For inquiries, collaborations, or assistance, reach out using our contact form. We're here to assist and collaborate with you.